Tourism

Information
Mountains, canyons, beaches and amazing food – this delightful island has it all. Get ready to embark on your Taiwan trip and explore this spectacular East Asian destination.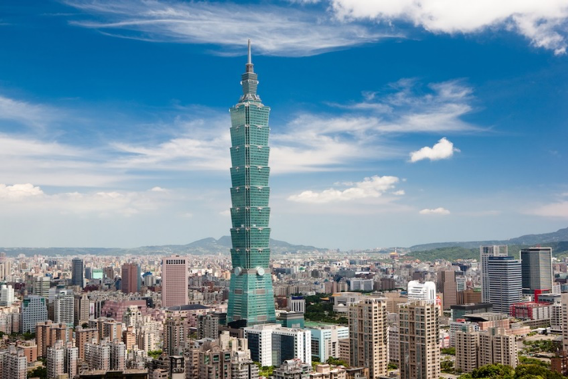 Taipei 101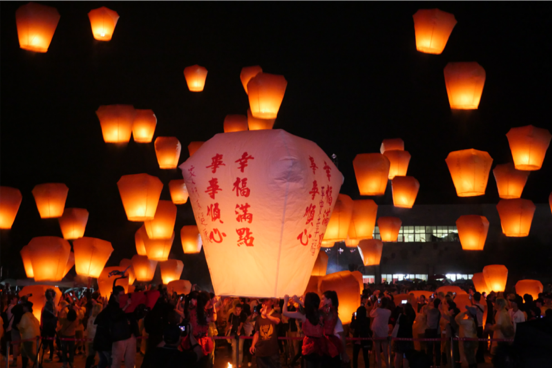 Pingxi-Sky lantern festival
The
Mountains
Taiwan has been abundantly endowed with mountains; over 200 of its peaks are more than 3,000 meters high, making Taiwan geographically unique. As mountains can be found anywhere, mountain climbing is a popular leisure activity in Taiwan. One can choose to hike the mountains on the outskirts of the city or accept the challenge of climbing one of the numerous high mountains, following the course of streams and valleys, tracing back to the source of rivers, or crossing entire mountains.

In addition, there are nine national parks which offer a variety of distinct topographic landscapes: the Taroko National Park, focused on a narrow ravine created by a river which has cut through the mountains; Yushan National Park, containing the highest landmark of Taiwan and also the highest peak in Northeast Asia; Shei-pa National Park, featuring dangerously steep slopes; Yangmingshan National Park, with its volcanic craters and lakes; Kenting National Park, encompassing the only tropical area in Taiwan which breathes a truly Southeast Asian atmosphere; Kinmen National Park, which greets visitors with white coral and shell beaches and other geological wonders.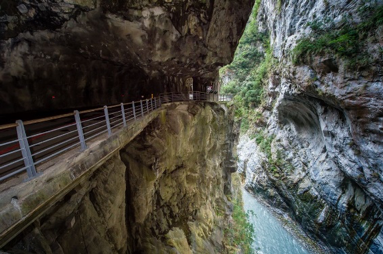 Taroko Gorge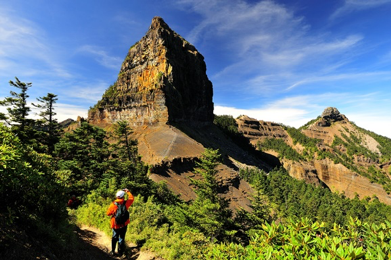 Shei-Pa National Park
Sea

World
Taiwan has a very rich marine ecology. You can see a groups of bottlenose dolphins, spinner dolphins, Risso's dolphins, and pan tropical spotted dolphins jumping out of the Pacific Ocean along the east. Azure seas and magnificent coral reefs can be found in Kending (Kenting) at the southern tip of Taiwan, and on Green Island and the Penghu Archipelago. This is a place for you to discover and be amazed.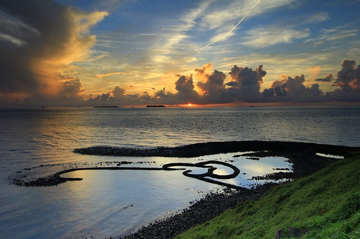 Penghu National Scenic Area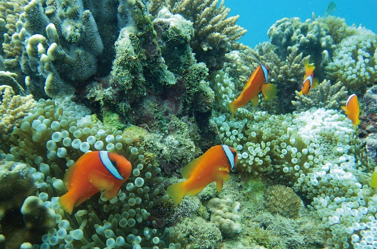 Marine Life
Gourmet
Cuisine
Taiwanese people like to put food on their priority list. It is said that when you are on a street here, walk three steps and you shall find a small bistro. Walk five steps and you shall see a big restaurant. These places serve all kinds of cuisine, from northern-style to southern-style. Any food you think of can virtually be found in this country. Due to rapid industrial and commercial development, other than traditional oriental food places, chain stores have emerged, making dining culture in Taiwan more complicated. Also, because many different cultures have been introduced to this country, a vast range of foreign food has appeared, such as American hamburgers, Italian pizza, Japanese sashimi, German pork knuckles and Swiss cheese. Such culinary diversity makes Taiwan a gourmets' heaven. Of course, Taiwanese cuisine is craved by food fans around the world. You shall never forget its resounding taste once you try it.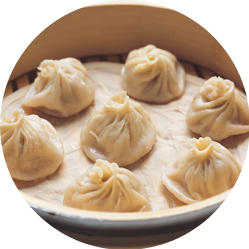 Dumpling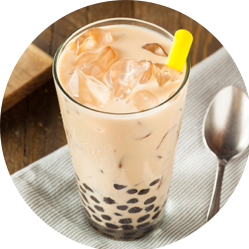 Pearl Milk Tea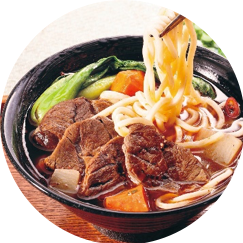 Beef Noodles
People
Because the different ethnic groups have fairly well integrated, differences that originally existed between people from different provinces have gradually disappeared. Nearly 500,000 indigenous people, the original inhabitants of Taiwan, still live here; they are into 16 different tribes, namely Amis, Atayal, Paiwan, Bunun, Puyuma, Rukai, Tsou, Saisiyat, Yami, Thao, Kavalan, Truku, Sakizaya, Sediq ,Kanakanavu ,and Hla'alua.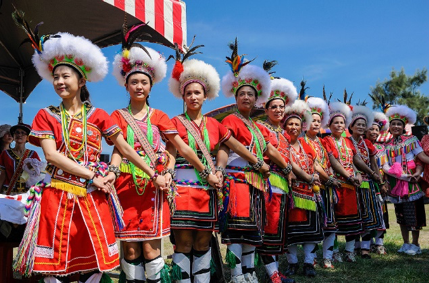 Amis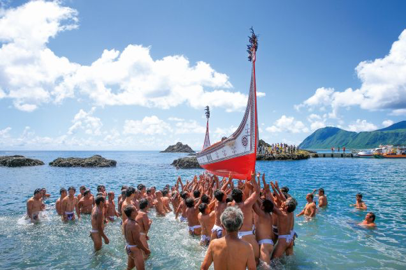 Tao (Yami)